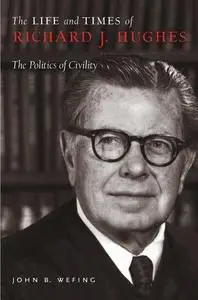 The Life and Times of Richard J. Hughes: The Politics of Civility By John B. Wefing
2009 | 352 Pages | ISBN: 0813546419 | PDF | 2 MB
The Life and Times of Richard J. Hughes explores the influential public service of this two-term New Jersey governor. He was the only person in New Jersey history to serve as both governor and chief justice of the New Jersey Supreme Court.This biography illuminates the governor's accomplishments between 1962 and 1970, including the creation of the Hackensack Meadowlands Commission, formation of the county college system, establishment of stringent antipollution laws, design of the public defender system, and the adoption of a New Jersey sales tax, as well as his pivotal role during the Newark riots. As chief justice, Hughes faced difficult issues--school funding, low and moderate income housing needs, freedom of speech, and his decision in the rightto-die case involving Karen Ann Quinlan. With a career characterized by liberal activism, Hughes also contributed nationally and internationally, from serving as host of the 1964 Democratic National Convention to monitoring elections in South Vietnam.John B. Wefing's research includes interviews with prominent politicians and leaders who worked with Hughes at various points in his career. The result is a rich story of a public servant who possessed a true ability to work with members of both political parties and played a significant role in shaping modern New Jersey.