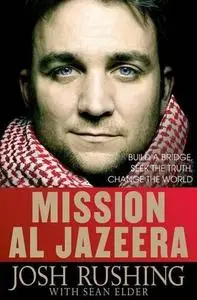 Mission Al-Jazeera: Build a Bridge, Seek the Truth, Change the World By Josh Rushing
2007 | 256 Pages | ISBN: 1403979057 | PDF | 1 MB
Blending his riveting personal story with innovative ideas about how to win the war on terror, former marine turned Al Jazeera reporter Josh Rushing addresses all the issues he was not allowed to talk about when he was in uniform. If we are to win the war on terror, Rushing explains, we have to interact with the media at home and abroad in order to control the way we are perceived. By refusing to appear on Al Jazeera, Western leaders allow people who disagree with the current administration to represent the West to the Arab world in a skewed, negative way. By taking readers inside Al Jazeera, Rushing offers a unique behind-the-scenes look at the controversial news channel and shows how the West can harness it to its advantage, relay a positive message to the Arab public, and hear what it has to say in return.